Sometimes in life we push ourselves. As an expedition level kayaker I enjoy pushing myself to my limits and see...

It all started back in 1985 when a former student of John's gave him his river kayak to keep for...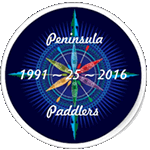 Recent Posts
Please be advised that as of Spring 2017 all paddlers are required to wear a life jacket.