About
penpaddlers_xncp5h
This author hasn't written their bio yet.
penpaddlers_xncp5h has contributed 11 entries to our website, so far.

Can you see yourself kayaking along the base of the 100 meter high Stormy Lake Bluffs, or hiking on trails...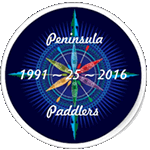 Recent Posts
Please be advised that as of Spring 2017 all paddlers are required to wear a life jacket.